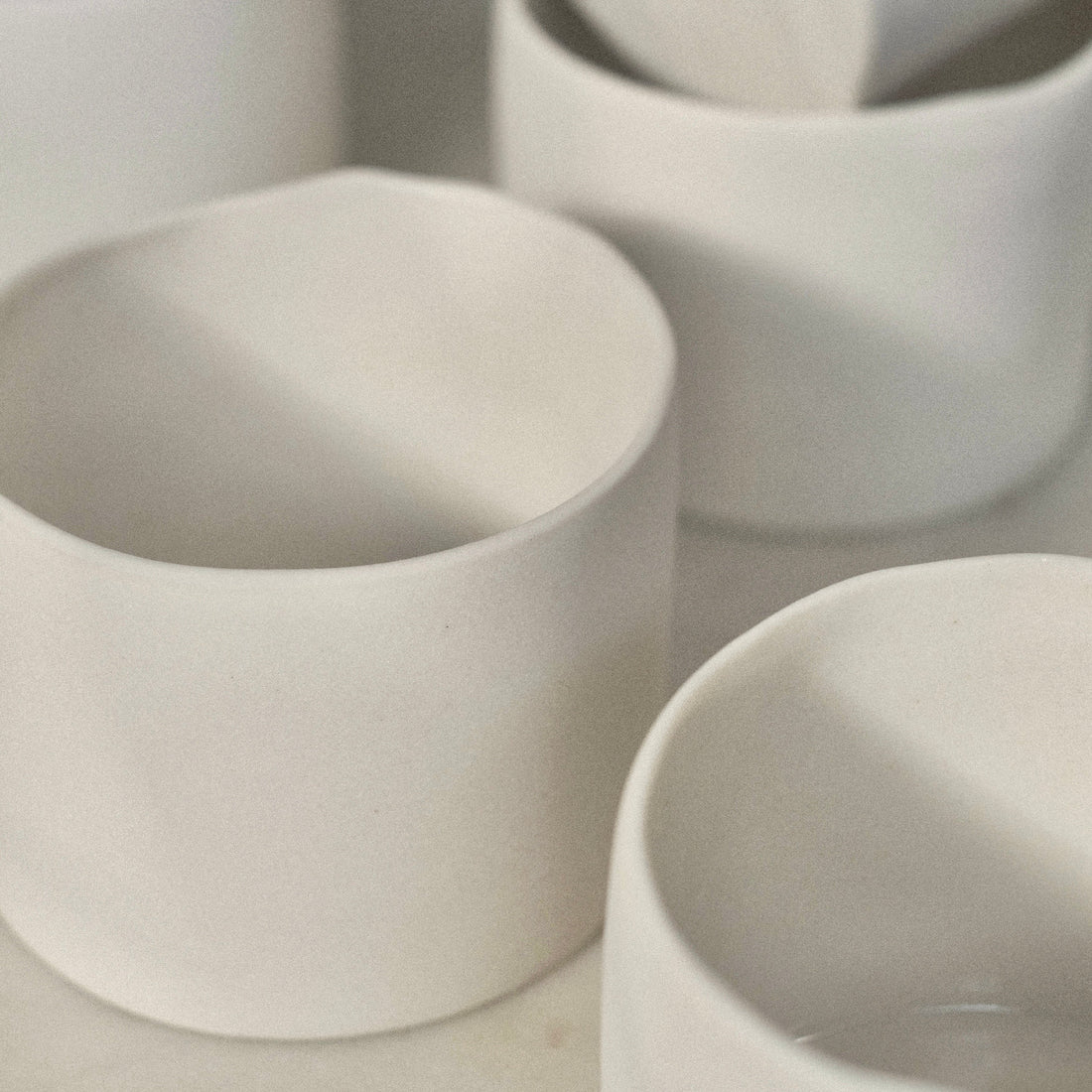 our exclusive liquid ceramic cup made in collaboration with Estúdio Heloísa Galvão.
SINGULAR, REVEALS THE FLUID NATURE OF THE MATTER AND ITS CONSTRUCTION RECORDS.

"minimum interference with the body of matter reveals its natural aspect"; this is the approach that makes the process unique, with imperfections that characterize the singular beauty of each glass. Handmade, one by one.

Perfect for espressos, cappuccinos & filtered.


Height: 2.1cm*
Width: 2.9cm*
capacity: 190ml*

Produced with high quality liquid porcelain and fired at 1260°C.
They are resistant pieces and can be used in everyday life, incorporated into your routine, bringing color, lightness and beauty to your home and practices.
The pieces are enameled only on the inside and keep the touch and color of our liquid porcelain on the outside.
Os cuidados devem ser os mesmos tomados com porcelana industrial ou vidro: cuidado com batidas ou queda.
Por ser produzida com matéria prima de alta qualidade, sem pigmentação e queimadas em alta temperatura, a peça não apresenta problemas de soltar lascas ou descascar.
Pode ser usada em lava-louças tranquilamente. Não indicamos o uso em forno e microondas para evitar choque térmico.
É adequada para uso de bebida frias ou quentes sendo perfeitamente impermeabilizada com a esmaltação interna.
É esmaltada apenas em seu interior e mantém na parte externa o toque macio e cor próprios da nossa porcelana líquida. Pode ser lavada com água, esponja e sabão/detergente. Caso apresente alguma mancha decorrente do uso pode ser renovada mergulhada em uma solução de água e cloro e deixada por 30min.
Depois é só lavar normalmente.